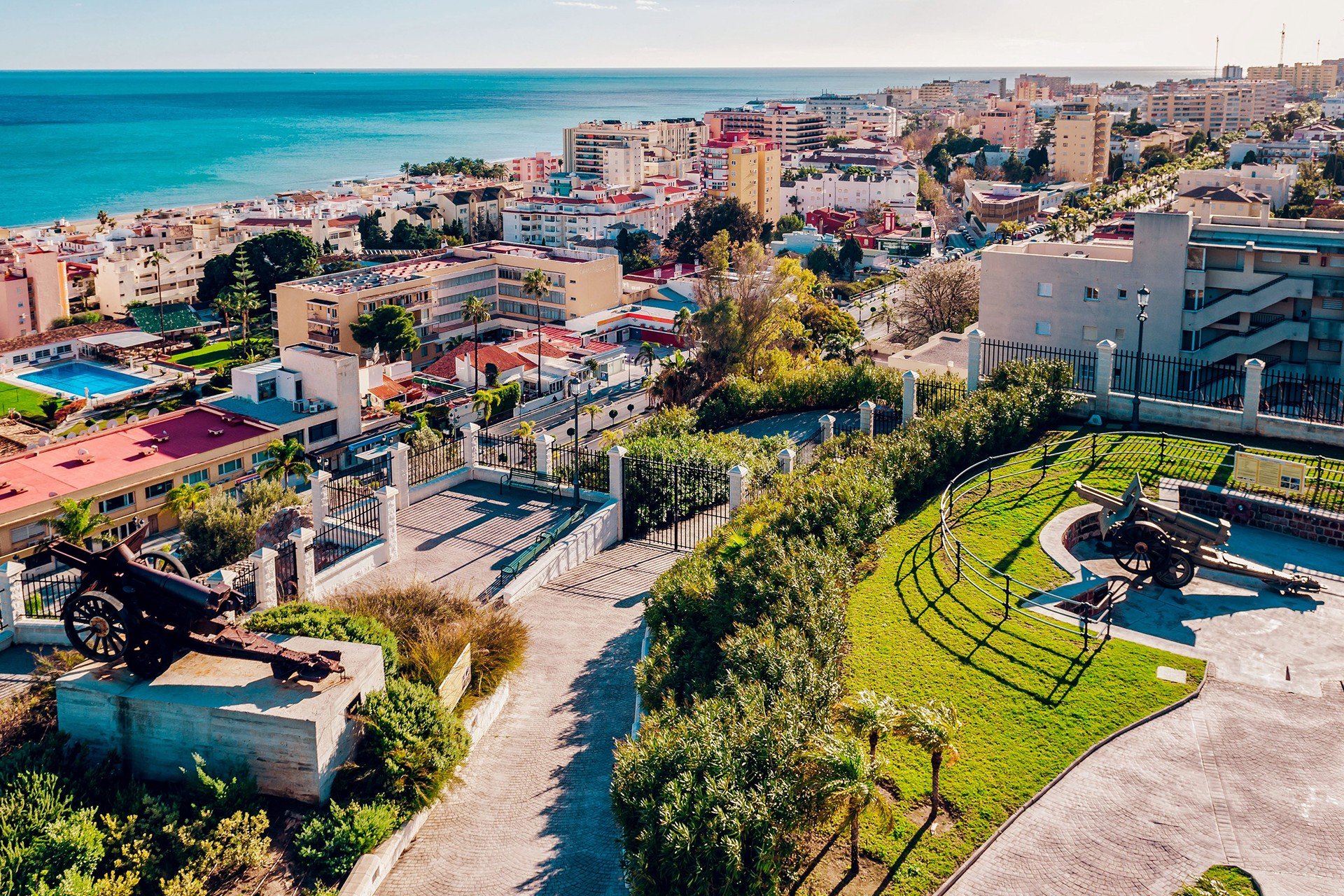 Torremolinos is a municipality on the Costa del Sol of the Mediterranean, immediately to the west of the city of Málaga, in the province of Málaga in the autonomous community of Andalusia in southern Spain. Once a poor fishing village before the growth in tourism began in the late 1950s, Torremolinos was the first of the Costa del Sol resorts to be developed. It is located on the western shore of the Bay of Málaga and in front of the Sierra de Mijas. It lies at a distance of 13 km from Málaga and is served by the A-7 motorway, which bypasses the city to the north, the Renfe commuter train and Avanzabus.
In 2016 it had about 68,000 inhabitants, making it the sixth largest city in the province. It is particularly popular with British, Irish and Scandinavian tourists and has a large British expatriate population. Areas of the town are spotted with older high-rise residential buildings and hotels but height limits on new developments and a significant number of original old town properties, have kept the town centre much more open than other popular resorts such as Benidorm.The beach which extends for nearly 8 kilometres, has cycle and skating lanes alongside the fully illuminated promenade and features many chiringuitos and beach bars. The Eastern end of the beach known as Los Alamos has live dance music events throughout the Summer. There are two separate beach lifts, a wheelchair accessible footpath and steps from the town centre to the beach.nThough there are many parking spaces on the beach road, it is almost impossible to park in the Summer months. The town centre does have many underground car parks however. In addition to its tourism sector, Torremolinos is known locally for its vibrant and liberal nightlife, particularly its numerous bars and clubs catering to the LGBT community. Torremolinos will be hosting World Pride in 2017 in conjunction with Madrid.
Contact us
If you don't find what you're looking for, we'll find it for you.