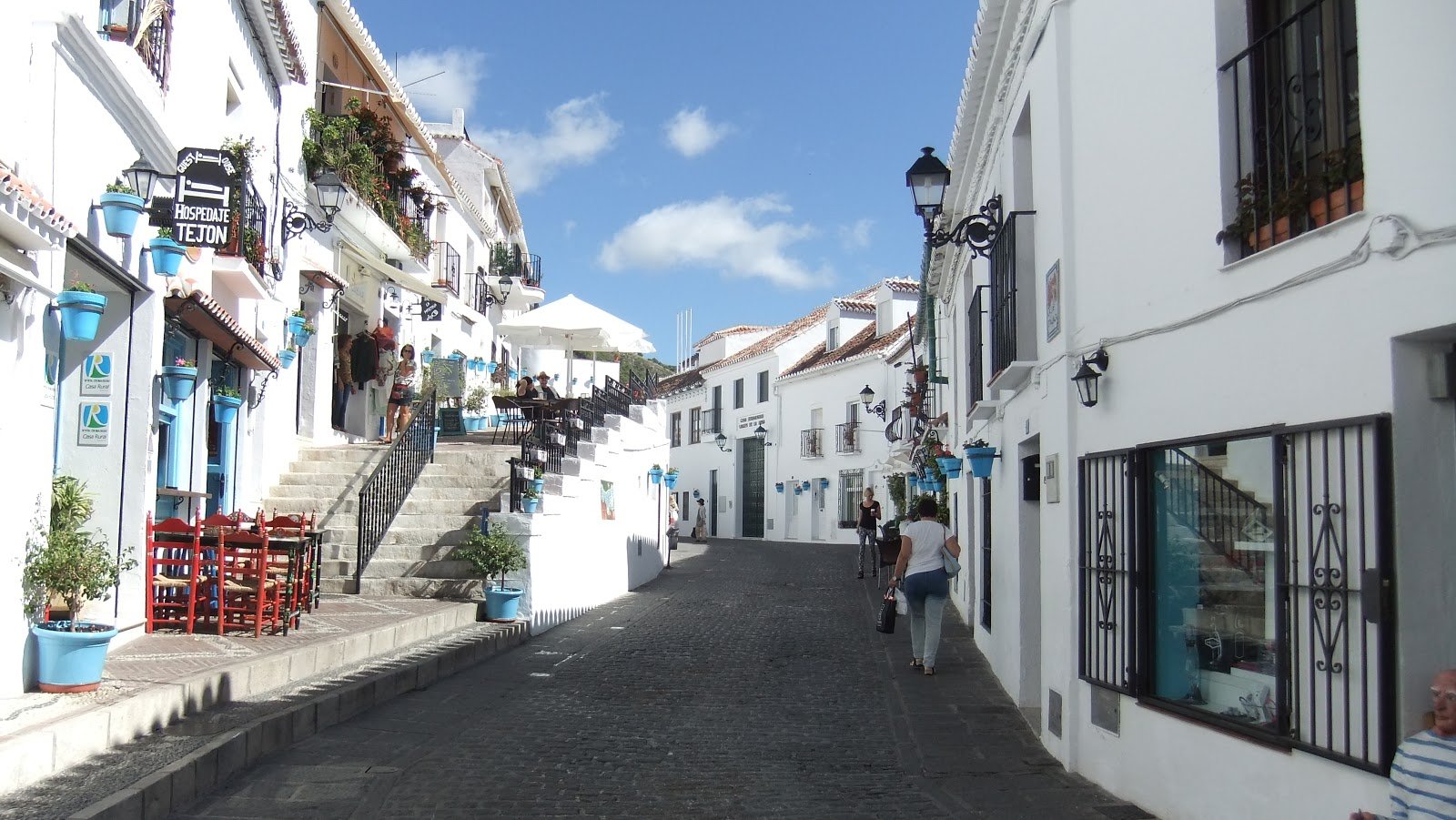 Mijas municipaliy is one of the largest in Costa del Sol. It consists of mainly three different areas, Mijas Pueblo - Mijas Costa and La Cala de Mijas.
Mijas Pueblo is a traditional white washed village, typical andalucian style nestled in the mountainside at 428 meters above sea level. It is a superb choice for either holiday or full time living. Of the 7,500 population there are many foreign and english speaking residents in and around the pueblo. When you wander through the narrow cobbled streets you can understand why it is so attractive. Many artists and writers have made it their home, enjoying the benefits of the climate, without being part of the busier, more commercial coastal towns just 7 kilometres down the mountain side. Despite the huge popularity with tourists, Mijas Pueblo has managed to retain much of its traditional Andalucian way of life.
Mijas Costa is the part of the municipality of Mijas which covers the 12 kilometre stretch of coastline joining El Faro, El Chaparral, La Cala de Mijas, Riviera del Sol and Calahonda and takes in the two mahour urbanizations, Riviera del Sol and Sitio de Calahonda. Although just a twenty minute drive from Mijas Pueblo. In this area you find a variety of different urbanisations offering both apartments, villas and townhouses. The beach life offers water sports and from La Cala de Mijas towards Calahonda you will find a beautiful beach promenade that is newly built. The two large urbanizations, Sitio de Calahonda and Riviera del Sol are ctachment areas forming large villages in their own right and have all the amenities such as commercial centres, supermarkets, golf course, sport centres, bars and restaurants for every day living.
La Cala de Mijas is the central point of Mijas Costa and although it has grown and been built up, especially over the last decade or so, it still maintains something of its Andalucian seaside village atmosphere. From being a tiny fishing village originally, its population has increased to 10 000. And it has now turned out to be one of the most popular areas of the coast. With its wide beaches, many restaurants and cozy atmosphere it has become very popular. There are a lot of investments being made here, and a lot of new developments is being built and many more to come. There are schools, a health centre, public library, post office, shops and cultural centre, as well as many excellent bars and restaurants.
Contact us
If you don't find what you're looking for, we'll find it for you.